New Learning Village
Bowman School has been celebrating their 25th Anniversary, and we're proud to share this video case study of our work building their new Learning Village: their second campus on a neighboring site in Palo Alto.
SC Builders' Steve Dunne and Jordan Beechinor (Project Manager and Project Engineer for this build) describe the project's background and the challenges our teams overcame by working together, planning ahead, and maintaining close communication.
Also hear from Head of School Mary Beth Ricks about the project's history and how great it was to work with SC Builders.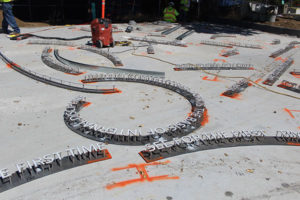 The project had a long preconstruction period with many items to prepare, demolition, and strict green building requirements with the City of Palo Alto. Challenges included:
Coordination on an extremely tight site within a residential neighborhood
Unique, complicated, and beautiful art installation in the concrete in front of the campus (seen in the photos right & below, and explained in the video)
Jordan also shares about how the design of buildings and site reflects the Montessori teaching method and overall philosophy.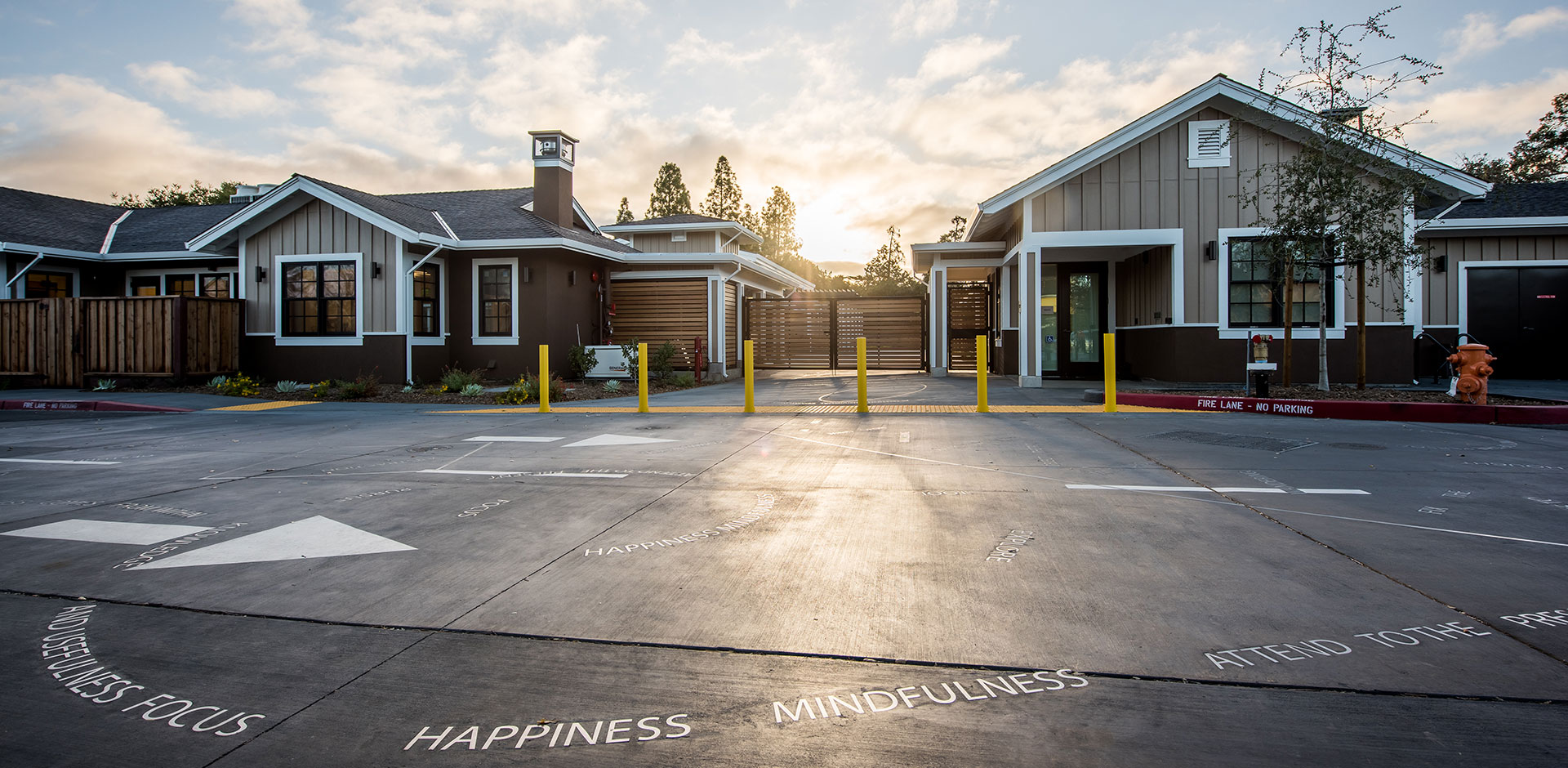 "The goal of the design team was to create a small-scale, residential-style 'learning village' that reflects the Montessori educational philosophy and emphasizes the individualized learning approach using both indoor and outdoor spaces," shared Steve. "These goals were met and exceeded, while also ensuring the new site fits in well with the neighborhood context and is respectful of the surrounding uses."
Features include an IDEA Lab (STEM center, arts, and media), gymnasium, an outdoor learning amphitheater, and a Children's House which provide preschool classes and additional space for administration offices. These extra buildings were also helpful during COVID, providing extra space for safe social distancing.
"Helping to bring the Learning Village site from concept to reality has been a favorite project for our team," said Steve Dunne, SCBI Project Executive.
Showcasing many custom-designed, artistic details, the project nearly doubles the school's size and required complicated permitting as well as demo and grading. It features a below-grade amphitheater, green building, and site-work, and the ground-up buildings include wood frame, structural steel, and shotcrete.
More information and pictures on our project page.