GIVING BACK, BUILDING COMMUNITY
Serving others is not just a priority at SC Builders, but a core part of our corporate DNA—and it starts at the top. Sam Abbey, co-founder of SC Builders, took time off from the commercial construction industry to join the Peace Corps and spent time working in Africa and South America improving the lives of others.
SC Builders' commitment to the community has continued with volunteer work and financial support for a number of organizations. We match employee contributions up to $500 each year per employee. Learn more about our donation matching program below.
Our industry exists to build our communities, and giving back is an extension of that passion: it's an investment in our community.
EMPLOYEE EVENTS
SC Builders wants to support the causes that are important to our people. Many events we've sponsored have originated through the passion of one person who inspires and recruits others to help organize an event. Pretty soon, we find ourselves painting race cars or mermaids on the side of a playhouse—and now we all gather as a team to do it every summer.
Shown below are some of the events the SC Builders team has supported over the years.
Playhouse Build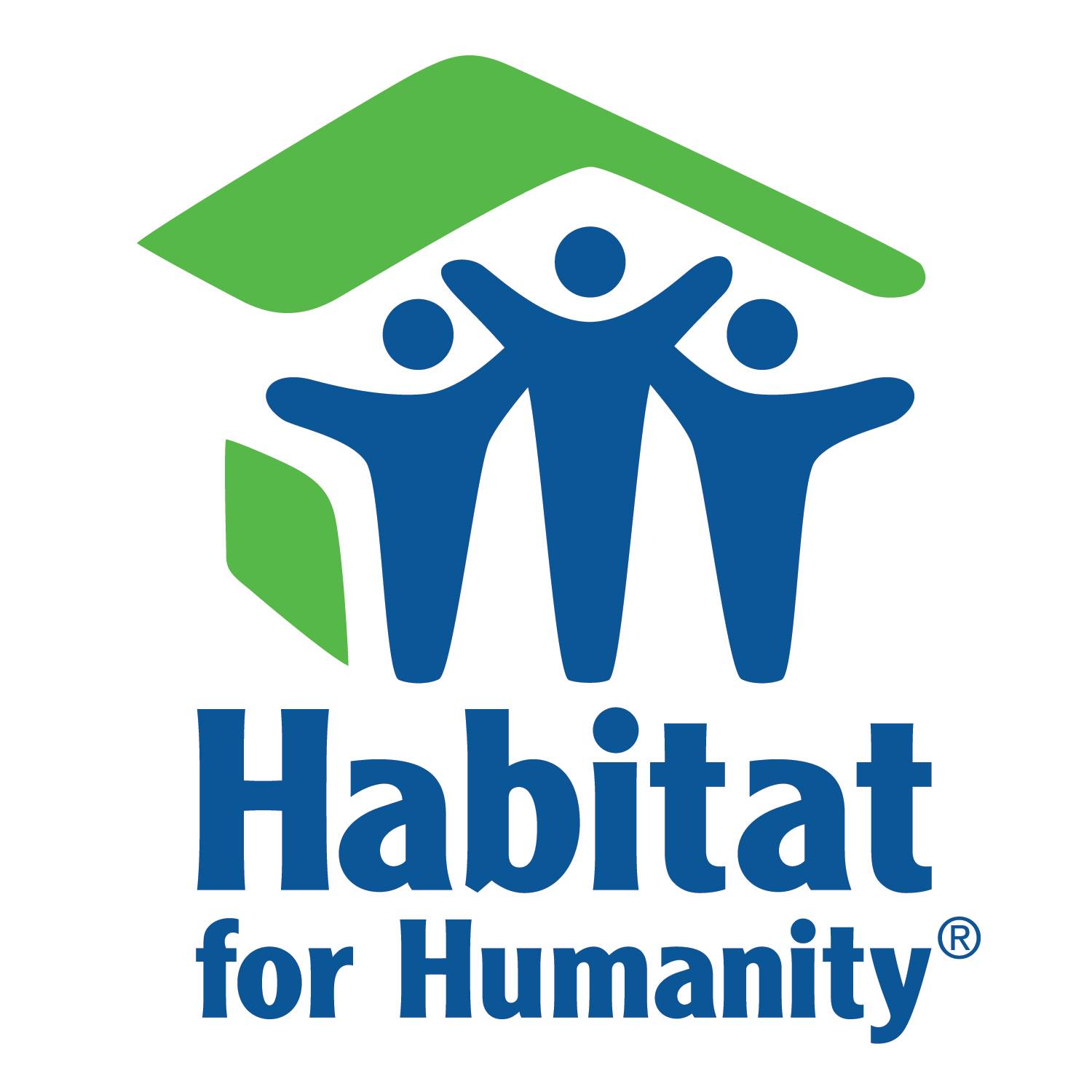 SC Builders employees, family, and friends look forward to our annual playhouse build every summer. Since 2015, we've had a great time constructing playhouses under the direction of Habitat for Humanity. Thanks to Blue Star Moms, the colorful structures are donated to local families in the military.
Extra funds from SC Builders' sponsorship also supports the construction of an actual Habitat for Humanity home.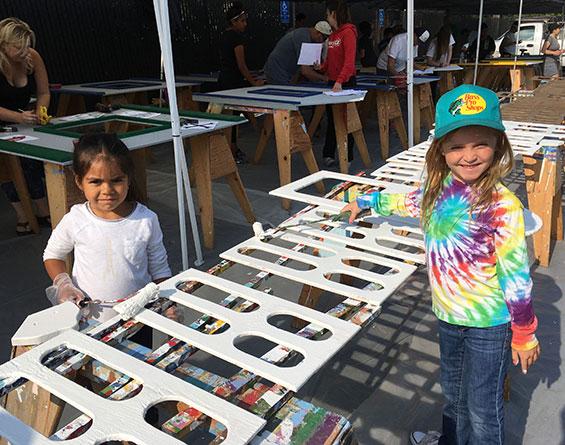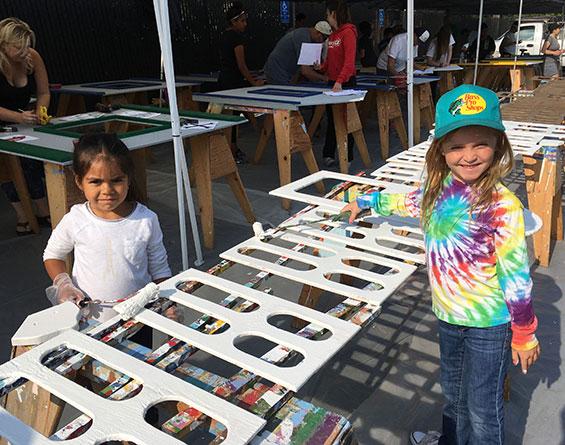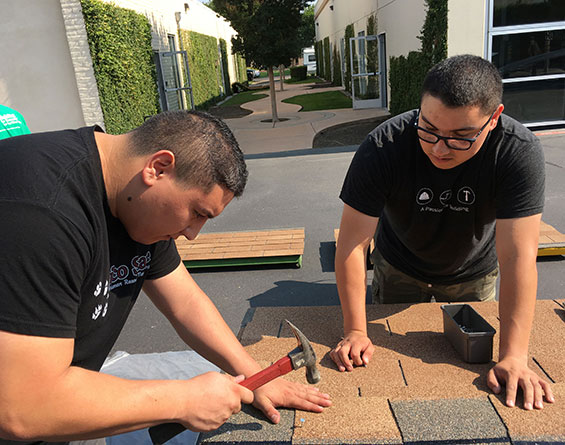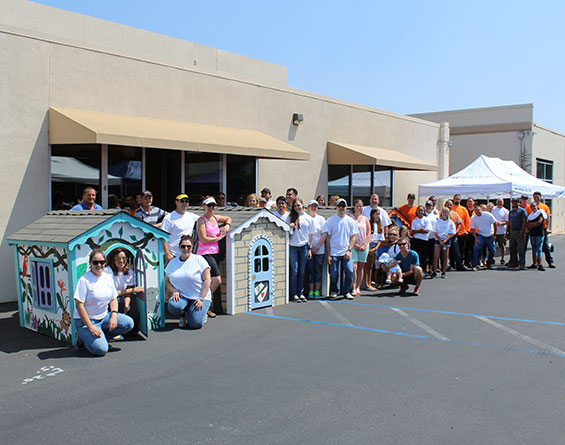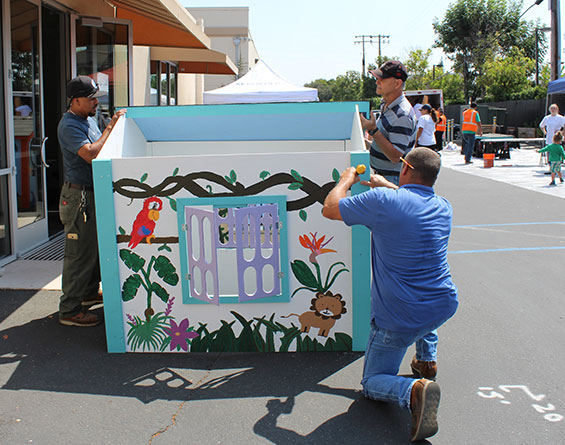 Big Bike Build

Each December since 2012, SC Builders staff have participated in the Big Bike Build, an annual event hosted by TurningWheels for Kids, a non-profit organization that distributes bikes to children of low-income families. Our team joins more than 1,000 community volunteers to build over 2,500 bikes.
TurningWheels for Kids partners directly with numerous charities and community health organizations to encourage outdoor activities, prevent childhood obesity, and otherwise improve kids' health and well-being.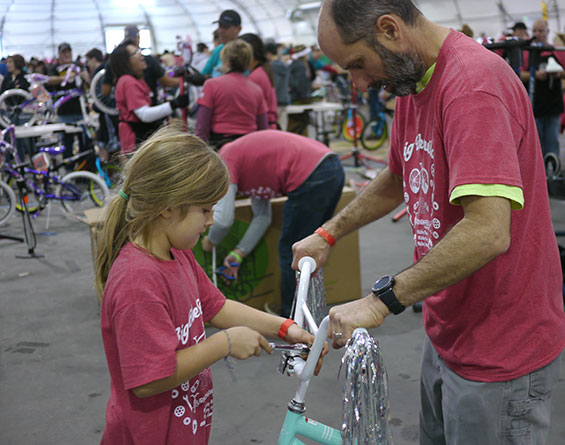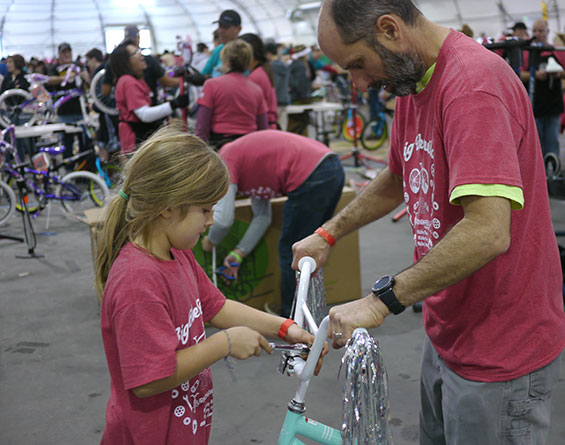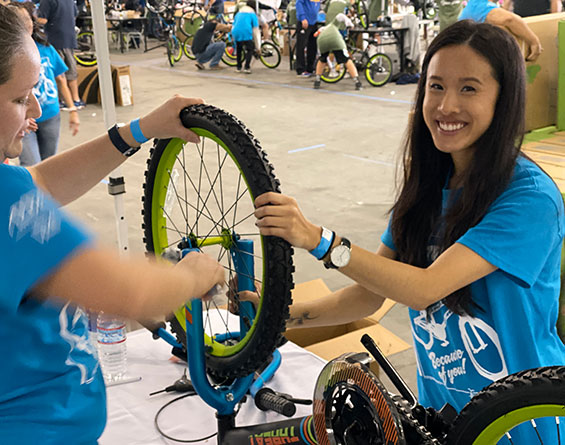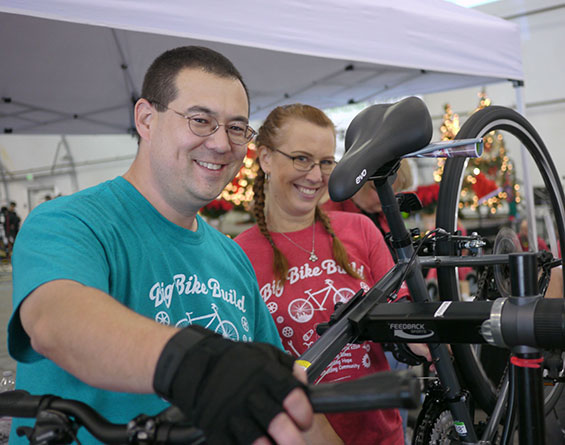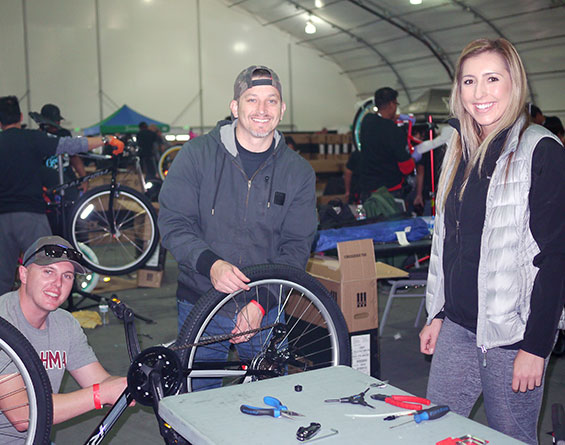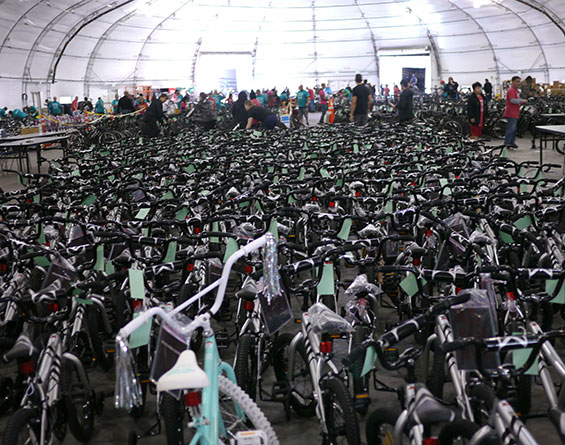 Day on the Beach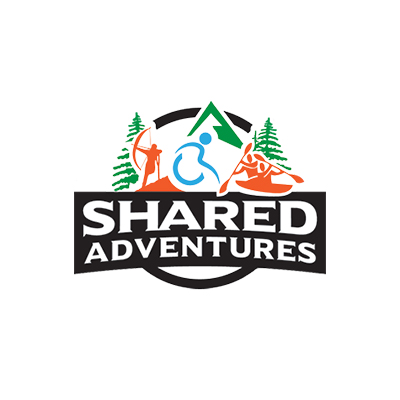 Every summer since 2013, SC Builders has partnered with Shared Adventures for a Day on the Beach, which helps provide a fun-filled day of outdoor activities for people with special needs. SC Builders, along with other volunteers, built plywood platforms on the beach allowing accessibility to activities such as kayaking, canoeing, and scuba diving. This is a wonderful event and we are honored to be part of it each year.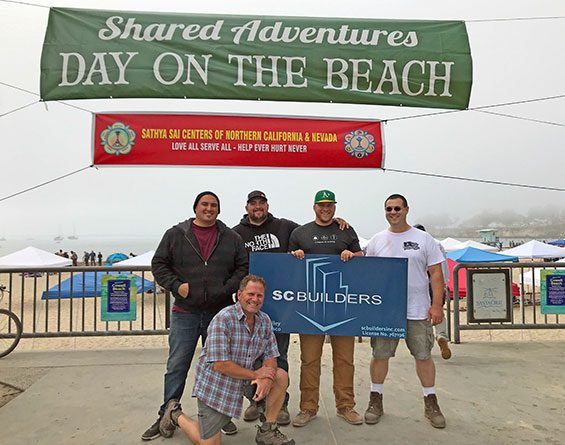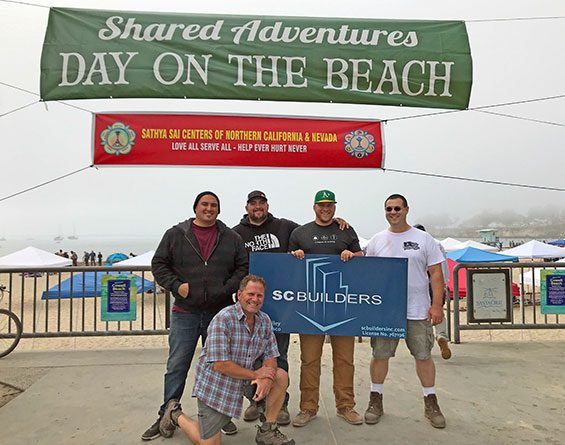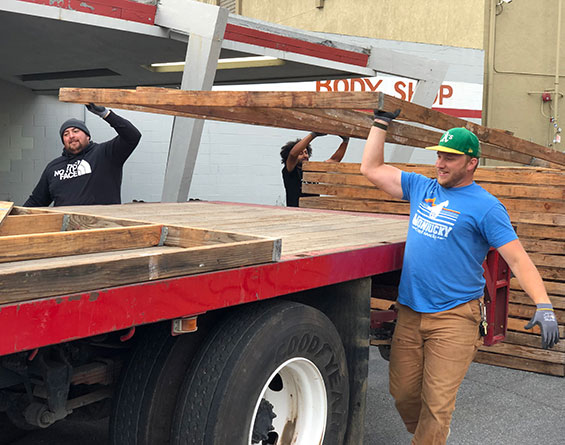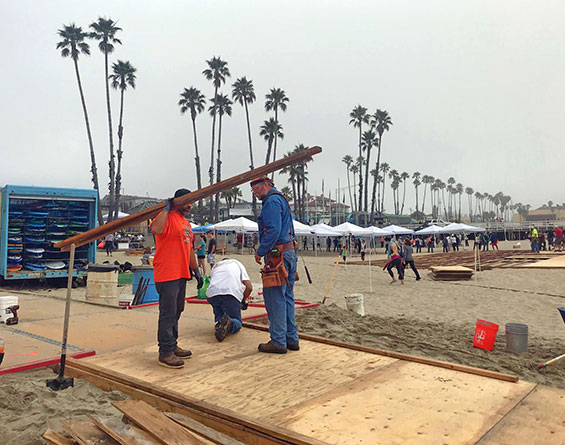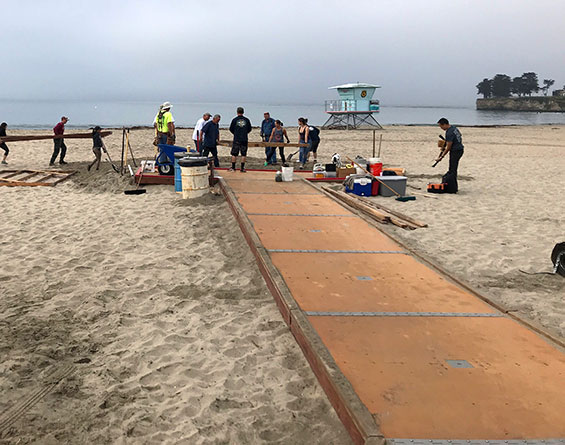 Annual Charity Bocce Tournament
Since 2012, SC Builders has invited clients, architects, and friends to compete in our annual Charity Bocce Tournament. At this fun and rewarding autumn event held at Campo di Bocce in Los Gatos, spirited but friendly competitors bowl to win a donation prize. First, second, and third place teams generate a $1,000, $750, or $250 donation to their chosen non-profit organization.
A wide range of organizations have been selected, such as St. Jude Children's Research Hospital, the ALS Association, Operation Smile, Habitat for Humanity, 3rd Street Community Center (San Jose), Arts Council Silicon Valley, Make a Wish Foundation, American Red Cross, and United Way.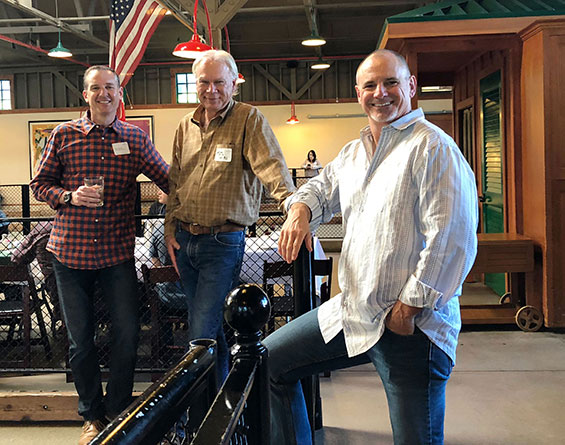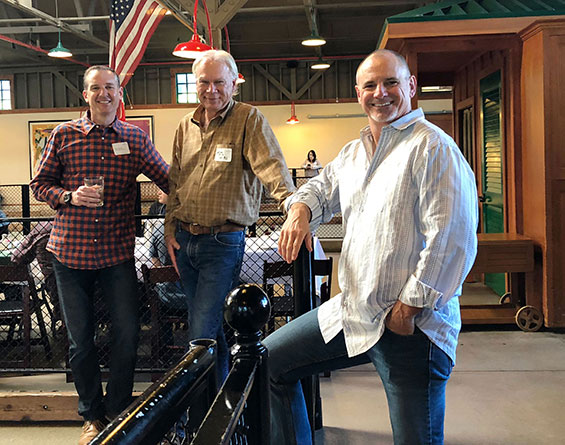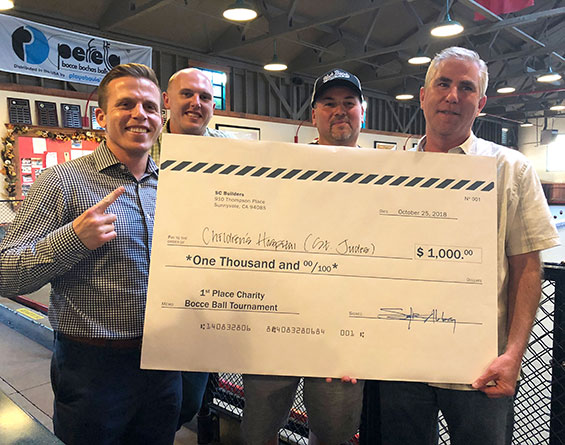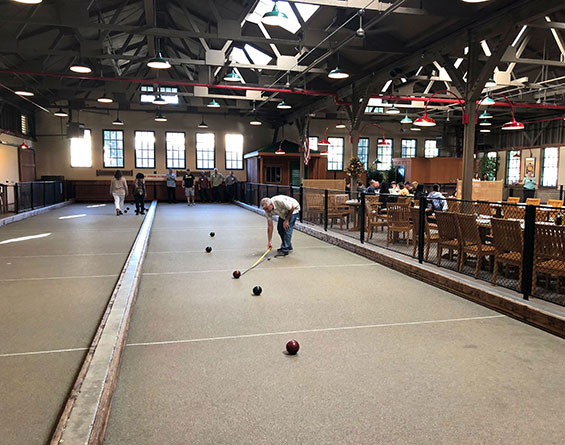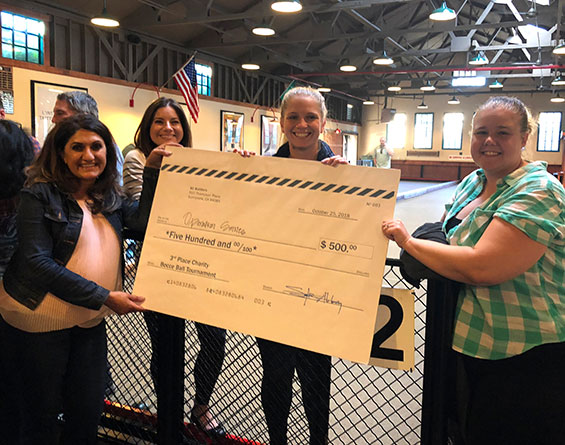 Annual Charity Cornhole Tournament
Similar to the bocce tournament, our annual cornhole tournament gathers SC Builders staff, clients, architects, and friends to compete in this awesome and gratifying springtime event, held at Tank18 wine bar in San Francisco. In 2019, the three winning teams won a cash prize for their preferred non-profit organization: Doctors Without Borders, UCSF Benioff Children's Hospitals Foundation, and Wounded Warrior Project.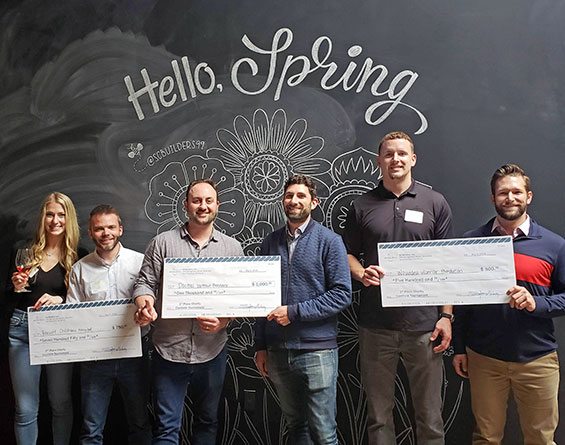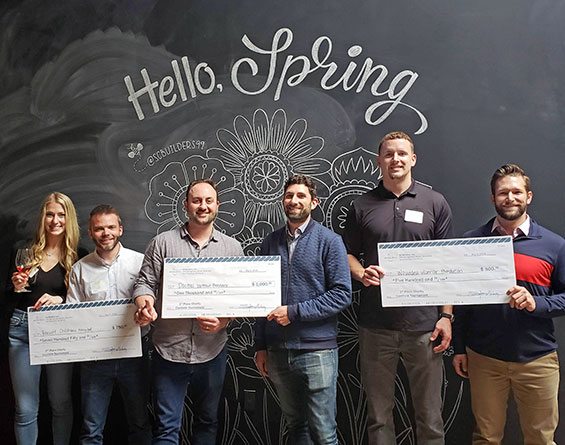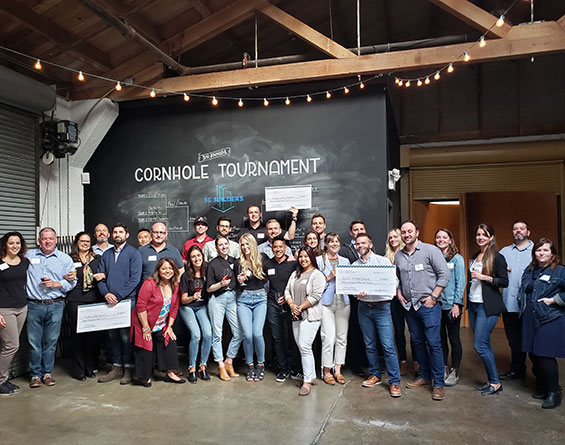 Leap Sandcastle Classic

SC Builders joined nine other companies and students from Lawton Elementary as the "Sandy Potter" team in the 35th Annual Sandcastle Classic. The competition, held at Ocean Beach in San Francisco, raises funds for Leap, a nonprofit organization providing art programs to schools throughout the Bay Area.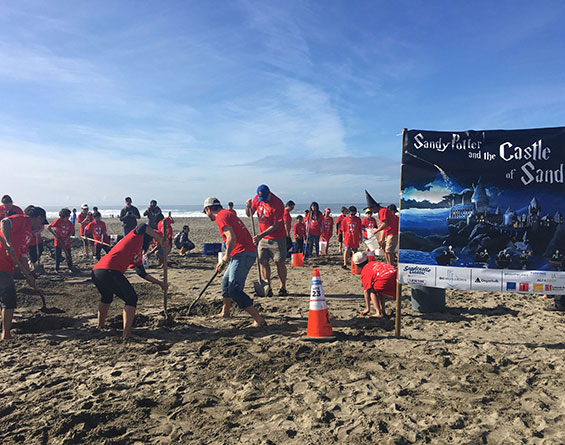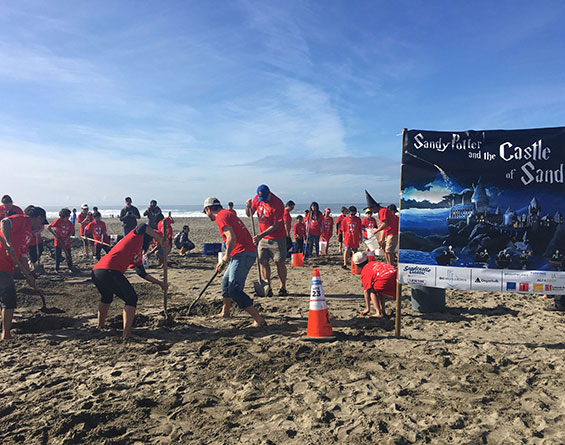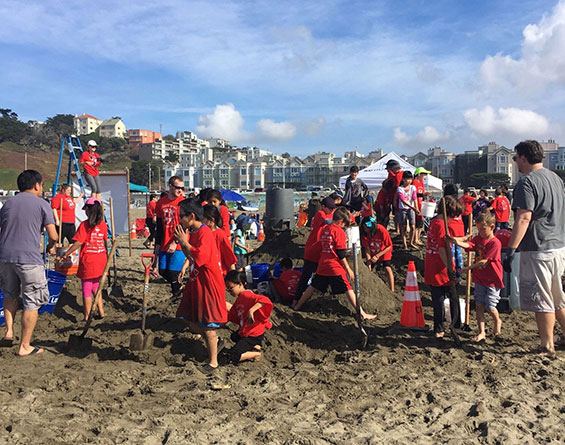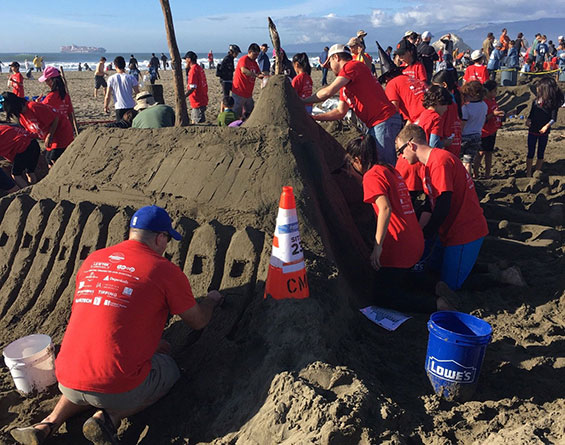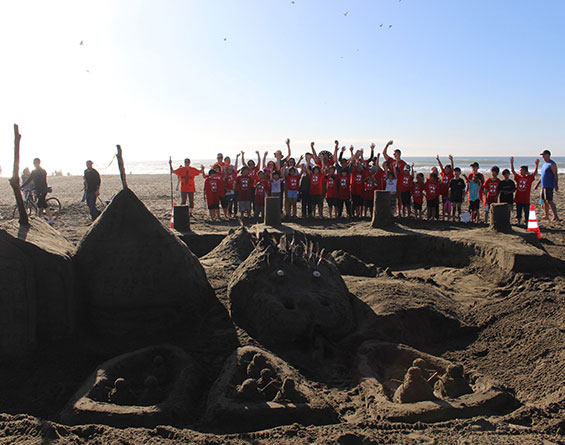 Rebuilding Together: Dreams Happen Playhouse Auction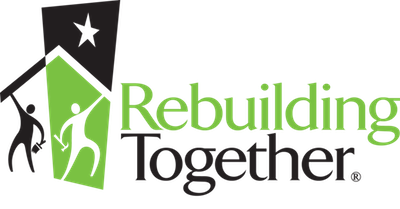 SC Builders partnered with Hayes Group Architects to create a unique children's playhouse for this gala and auction. Our creation—The Time Transporter—was on display at the Stanford Shopping Center, patiently waiting to be auctioned off. Proceeds collected for all donated playhouses helped cover the operating costs for Rebuilding Together Peninsula, allowing them to continue providing housing and repairs for the community.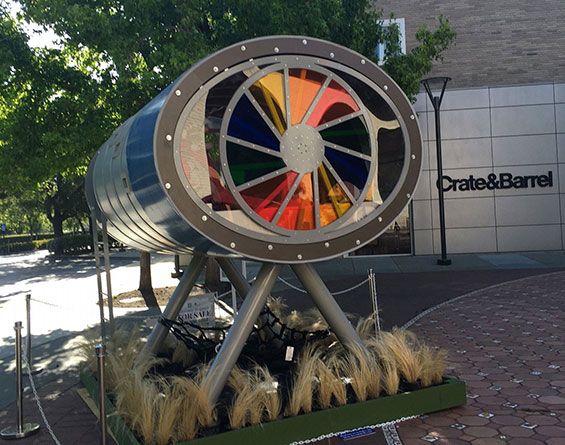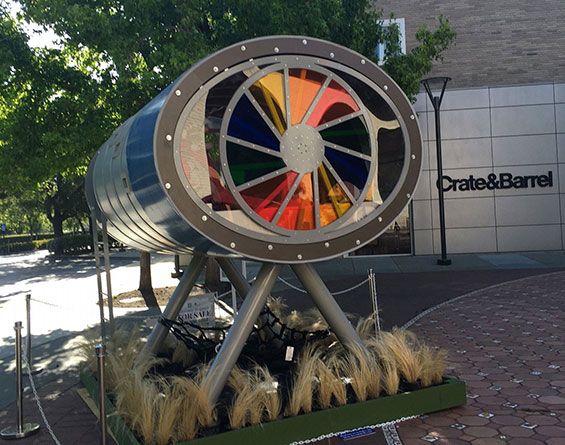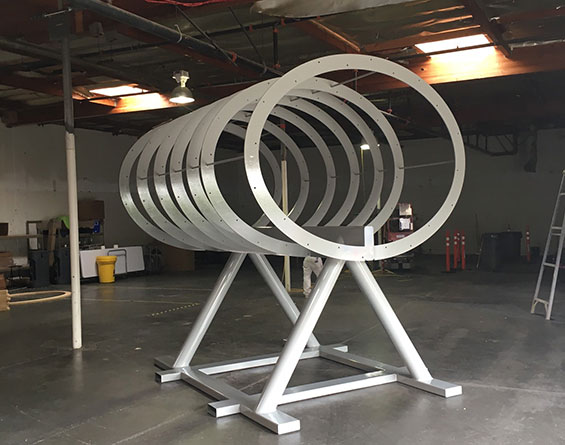 EMPLOYEE CONTRIBUTIONS
A core value of SC Builders is: "Give back to the community through volunteering time, money, and resources." SC Builders wants to support the causes that are important to our employees. We encourage our people to get involved through volunteering, and we match employee contributions up to $500 each year per employee. Shown below are some of the organizations that the SC Builders team has supported.