All under construction, here are a few ground-up projects we're proud to build.
Learning Village, The Bowman School
The Bowman School, a Montessori school in Palo Alto, is expanding into a neighboring site. This new Learning Village will include a Children's House (classrooms and administration), gymnasium, Idea Lab (STEM center, arts, and media), an outdoor learning amphitheater, parking, and bio swales—and will add preschool classes to the currently K-8 school.
Adding 1.26 acres and 15,000 SF of building space, the project nearly doubles the school size. We like to say this project has something for everyone, with complicated permitting; demo and grading; below-grade amphitheater; green building; wood frame, structural steel, and shotcrete; site-work; and many custom-designed, artistic details—including student-inspired stainless-steel art inlayed in the concrete in the parking areas and walkways.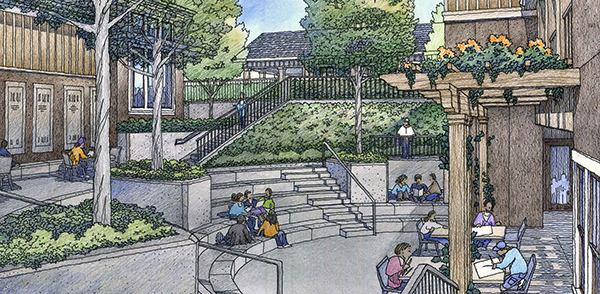 ---
Lawrence Station, Office Building
Our team broke ground just a couple weeks ago on Lawrence Station—a new, best-of-class, ground-up office building and parking garage in Santa Clara. The building will offer open work spaces as well as balconies. Developed by Bayview Development Group Inc. and designed by RMW architecture & interiors, the five-story, core and shell office building will total over 173,000 square feet and the five-story parking garage totals 287,135+ square feet.
Located within the rapidly developing Lawrence Station Area Plan, the buildings will add to the transformation of an underutilized industrial area into a pedestrian-friendly and transit-oriented development, contributing to a more vibrant and livable community.
⇒ Learn more about Lawrence Station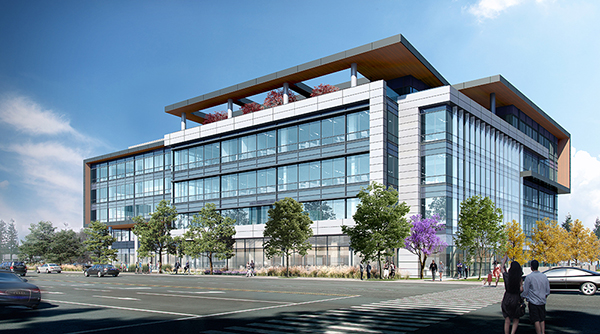 ---
STEM Innovation Center – Carondelet High School
As part of its initiative to expand and revolutionize its educational programming, Carondelet High School in Concord, CA is building the Jean Hofmann STEM Innovation Center. This two-story, 18,000 SF building was designed by Ratcliff Architects to be flexible and to maximize interaction among students.
The building will hold eight studio "classrooms"— but are better thought of as innovation learning labs—each with sliding glass partitions which allow the rooms to change in size and connect with adjacent labs. They have exterior roll up doors, opening them to the outdoors. The labs surround a central atrium which will serve as a gathering space for presentations and group projects. The building also features a 24′ x 14′ tech wall—an interactive video wall to showcase student artwork—and a café. Three bio-swales will be added for storm water management and C3 requirements.