This five-story parking garage totals 287,135+ square feet and features precast concrete, two stair towers, two elevators, and 916 parking stalls. The 403 columns, beams, and decks for the structure's frame were transported to the site one by one, requiring extensive coordination.
The garage is located within Santa Clara's rapidly developing Lawrence Station Area Plan. SC Builders is also building for BDG a neighboring five-story core and shell building on Kifer.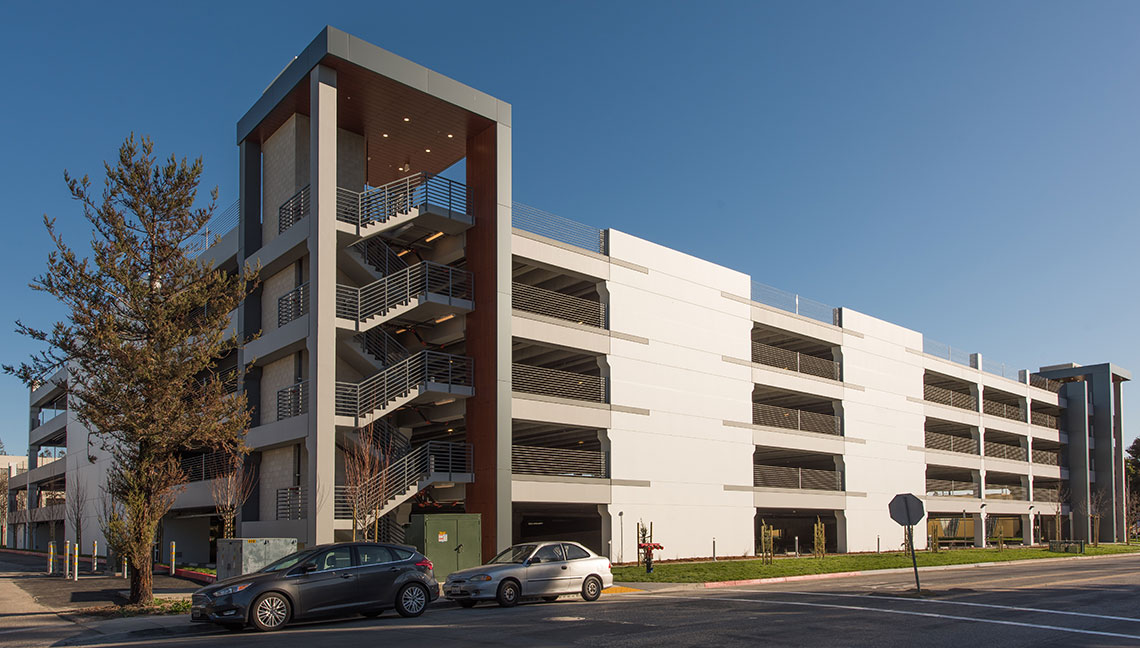 Bayview Development Group, Inc.