As part of its initiative to expand and revolutionize its educational programming, Carondelet High School built the Jean Hofmann Center for Innovation . Designed to be flexible and to maximize interaction among students, this two-story, 18,000 sq. ft. building was built on a 40,000 sq. ft. site.
The building holds eight studio classrooms—or "innovation learning labs"—each with sliding glass partitions which allow the rooms to change in size and connect with adjacent labs. The labs surround a central atrium which features a café and a 24' by 14' tech wall (interactive video wall). The atrium serves as a gathering space for presentations, group projects, and events. The studios have exterior roll up doors, tying the building to the central quad and the front of campus. Pedestrian bridges off the north and south side of the structure integrate the new building into the existing campus. Three bio-swales were added to the campus for storm water management and C3 requirements.
Strong team coordination was required to manage the challenges of ground-up construction in the middle of two active high schools (CHS and neighboring De La Salle High School), along with residential neighbors with local noise ordinances and limited parking and staging. BIM was utilized to model all MEPs and ceiling in this post-tension concrete building, where coordinating drilling and anchor install was a significant challenge. This method eliminated over 95% of the field-installed anchors/supports, all of which were modeled using GPS and Trimble technology.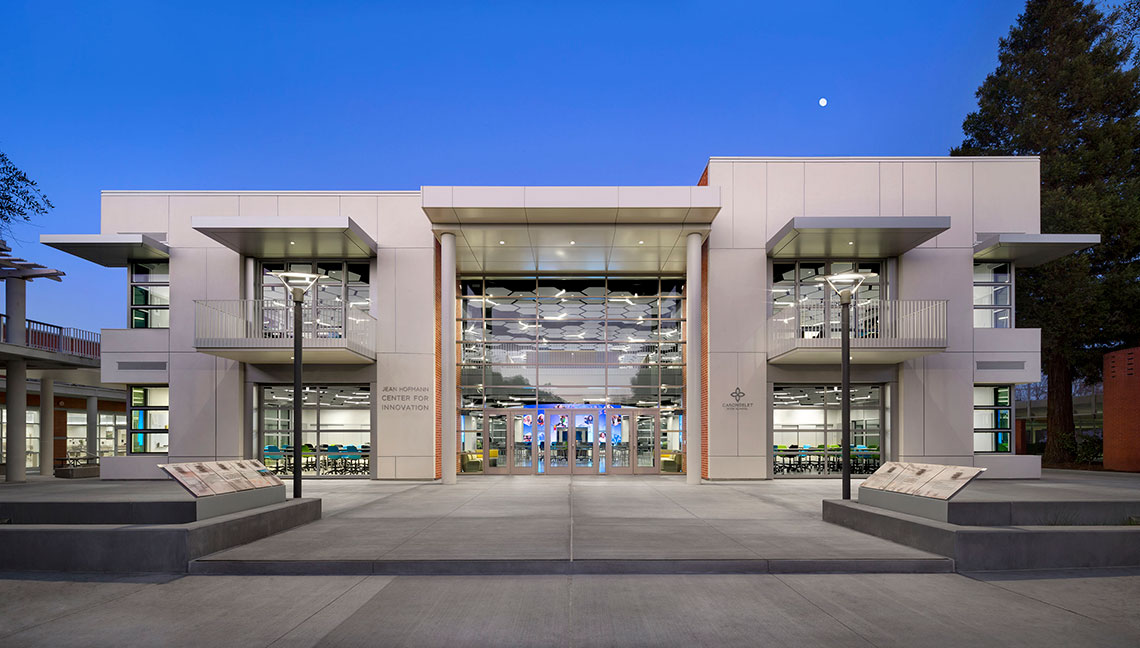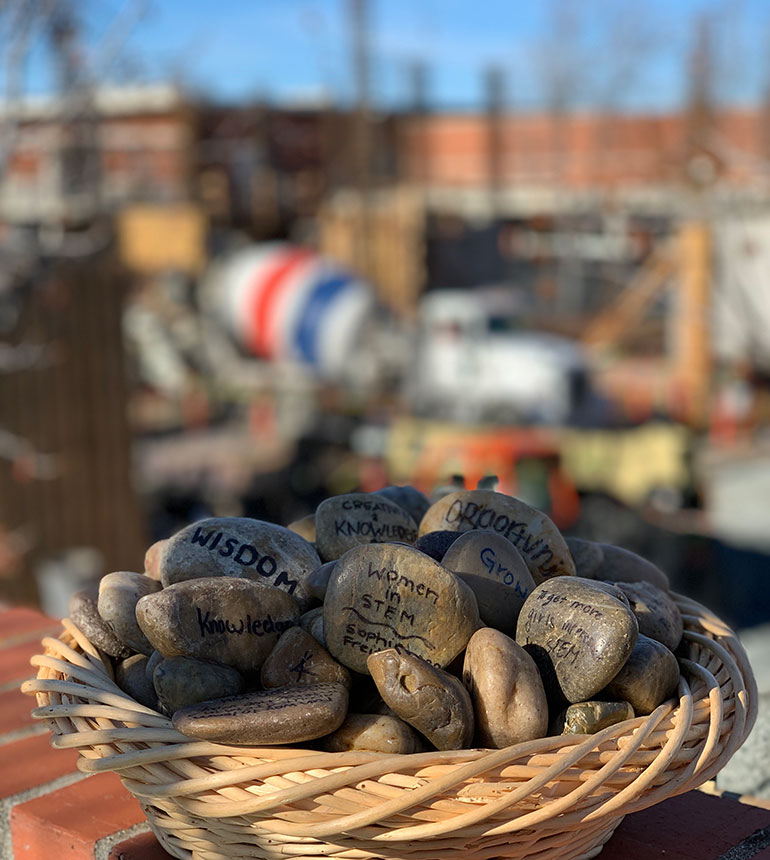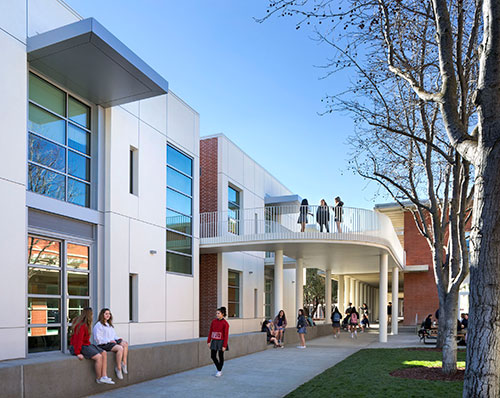 Magical team! Everything was handled with utmost professionalism and care. Amazing commitment, heart, and professionalism from of each and every one of you. The team has truly become like friends. This has been a dream team for certain!"
–Bonnie Cotter
CHS President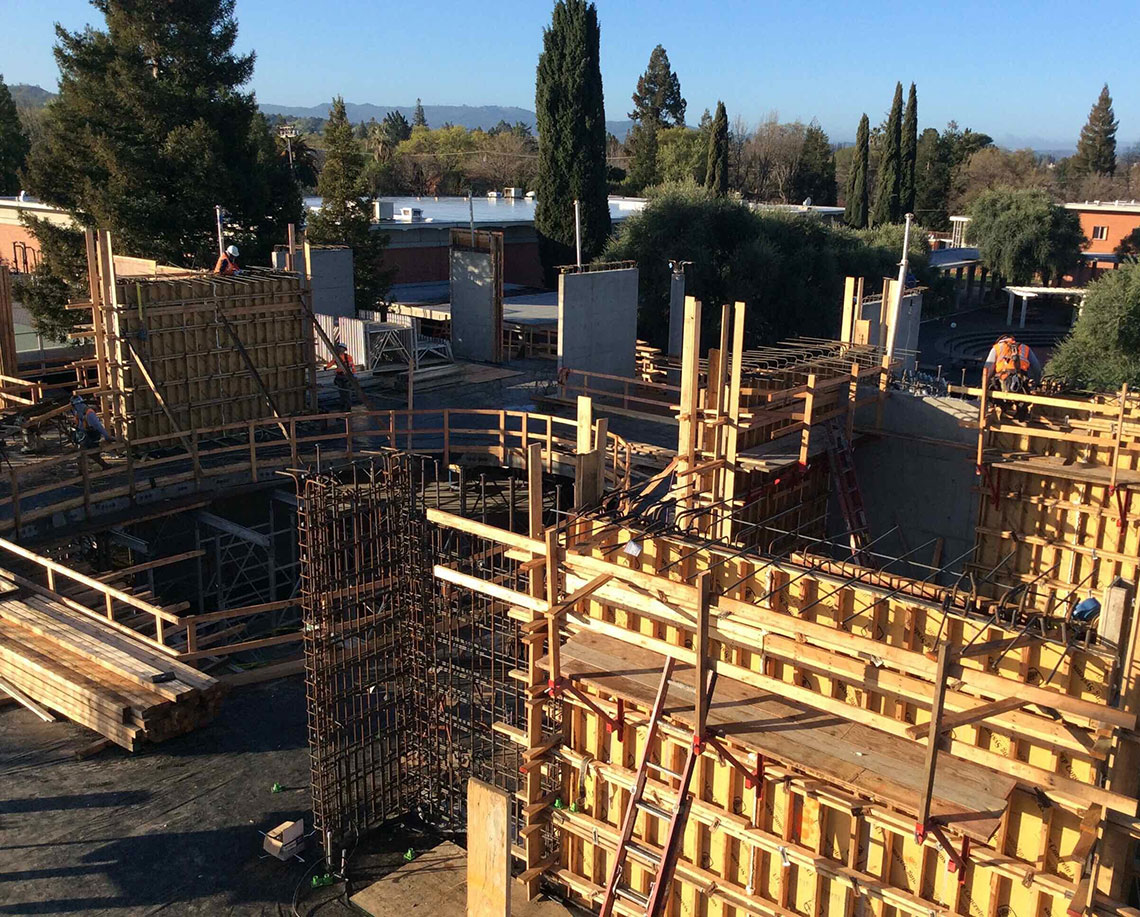 In terms of problem solving and keeping us informed of issues throughout the project, they have all been amazing."
–Kevin Cushing
CHS Principal
"Your entire team deserves a big round of applause. It was a tremendous team effort. As a contractor myself, your staff continually impressed me."
–John D'Amico
Envision CDI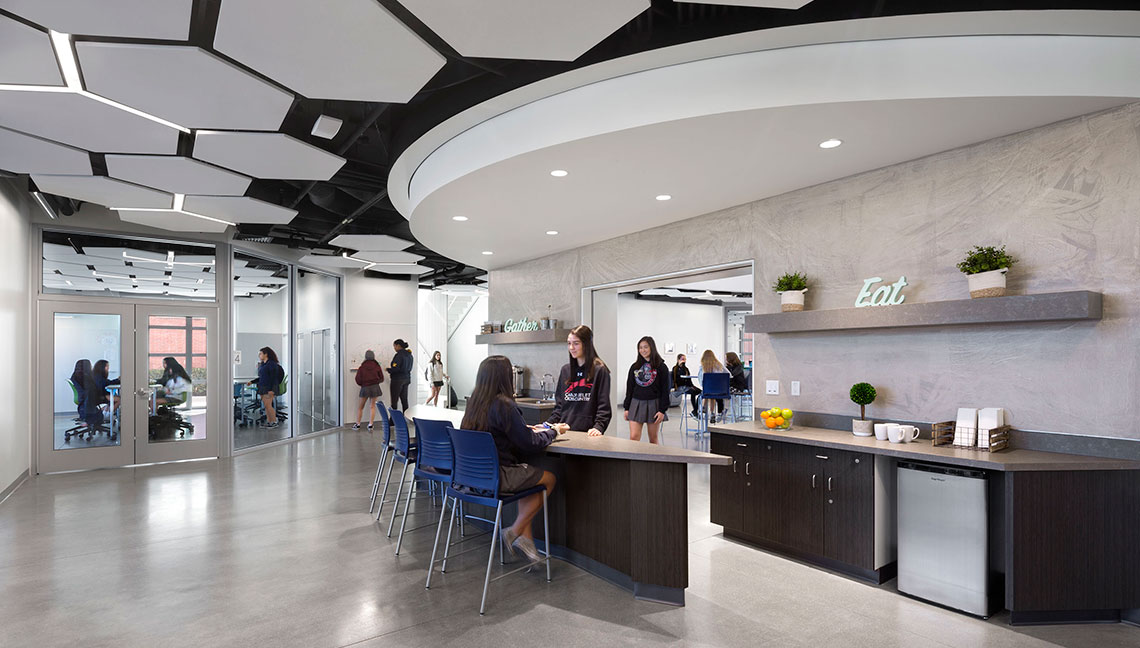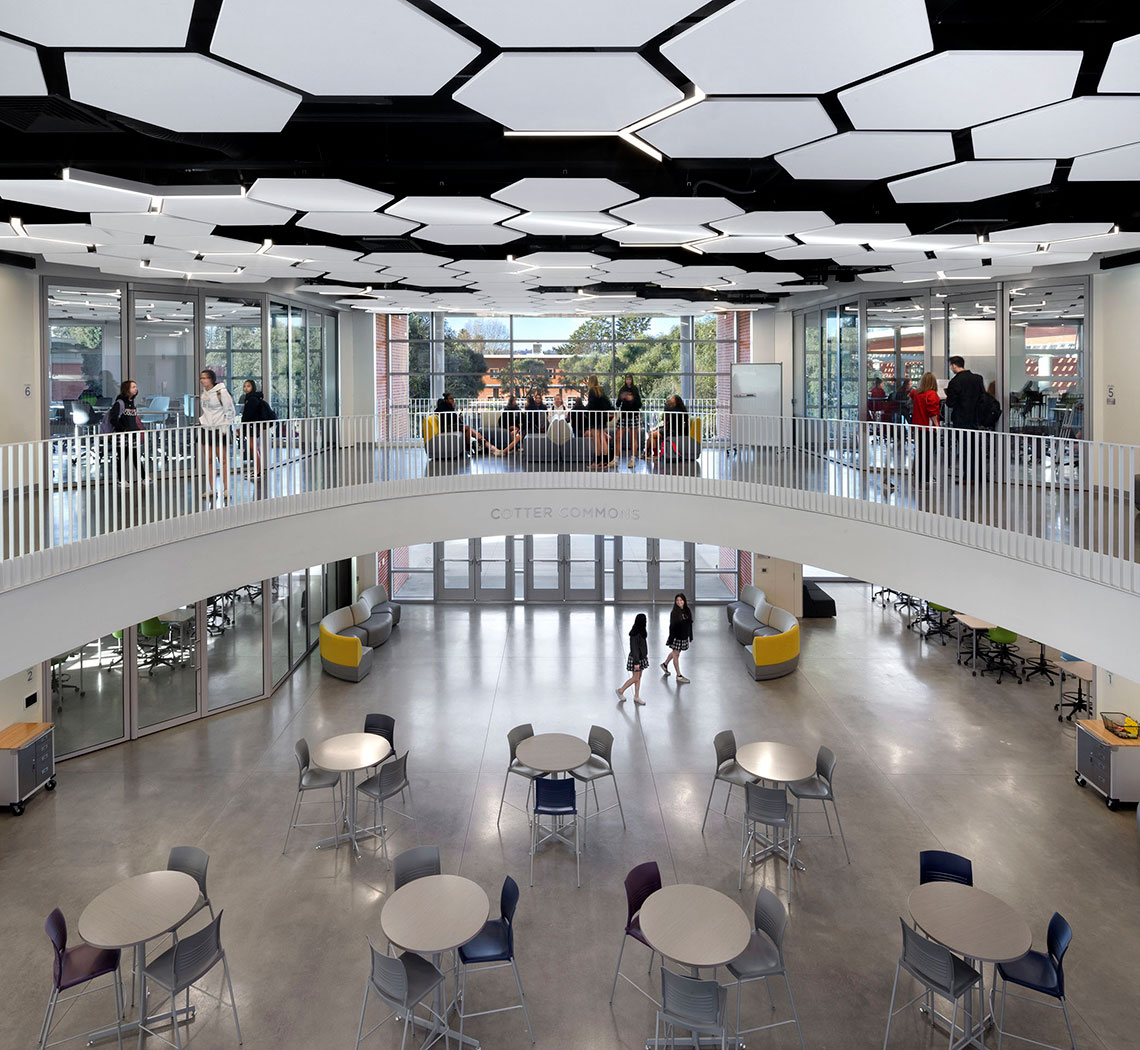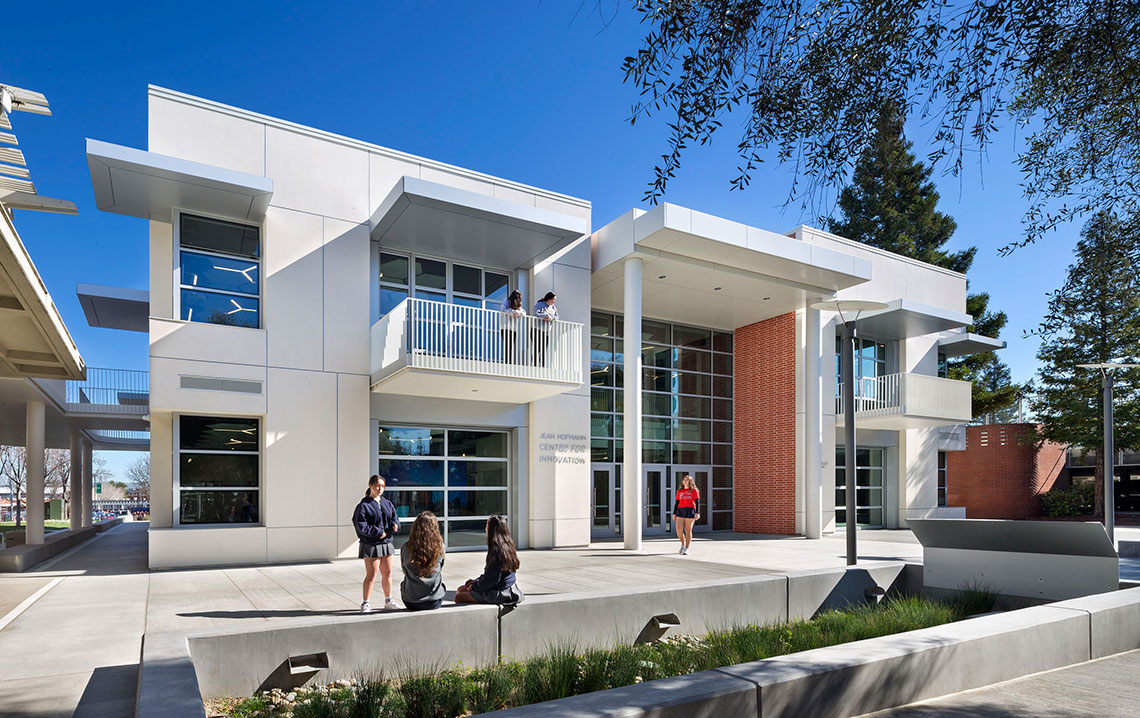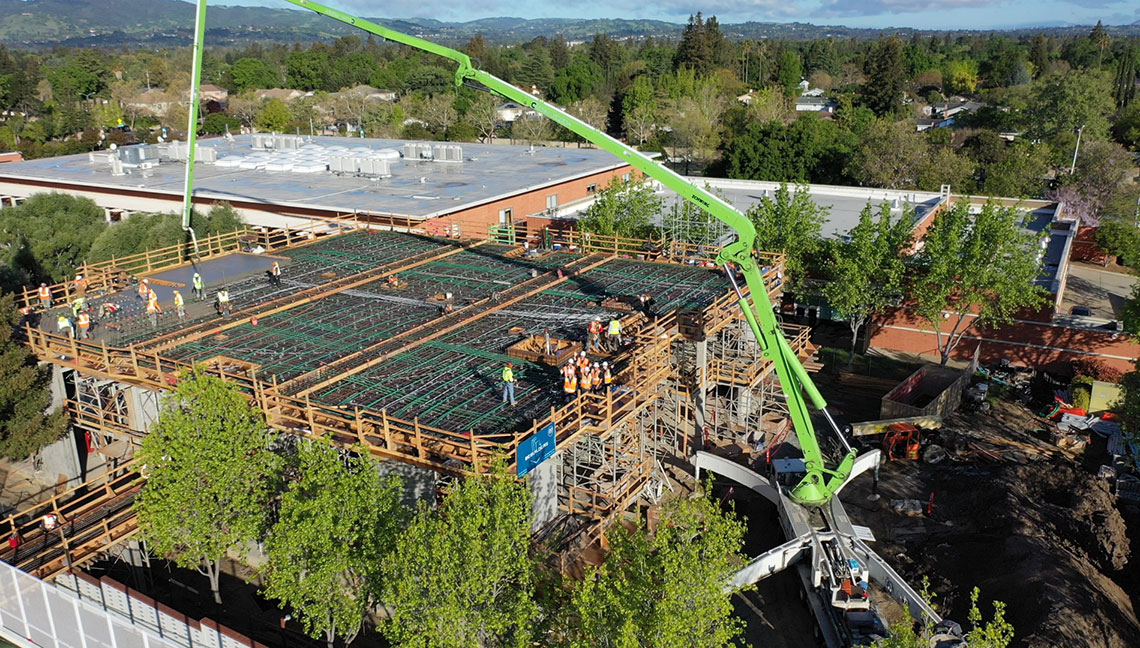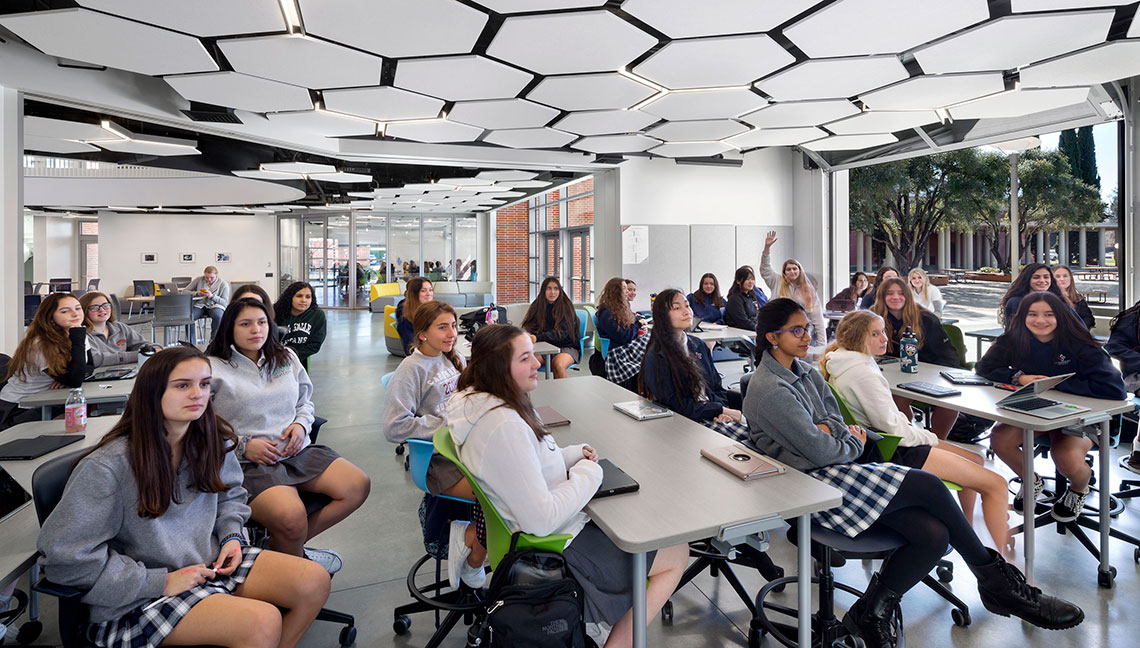 Enjoy this Innovation Center tour by Center Director Chris Walsh, shot while the site was under construction.