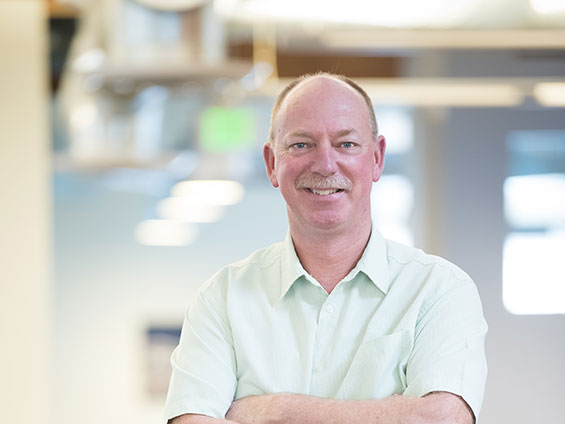 Dave Rule, LEED AP, Executive Team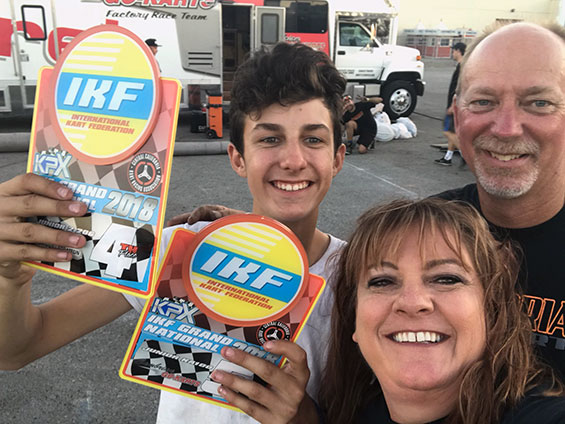 Dave with his wife at their son's go-kart race.
Having been with SC Builders since its founding in 1999, Dave's list of project achievements includes the headquarters and operations facilities of major corporate and technology-centric entities, an innovative vehicle research center, fire department headquarters, and more—projects over $80 million in value. With more than 40 years in construction, Dave's extensive knowledge of building systems, construction technology, scheduling, subcontractor relations, and safety—along with his ability to clearly and proactively communicate with all stakeholders—make him a vital contributor to our core team, as well as an invaluable resource and guide on every SC Builders project.
The measure of success changes throughout your life. I started out needing to move up the ladder to be a Foreman, then a Superintendent, and at home you want to buy a house and save some money for the family's future. Those things are important, and today I still work like I am in competition for my job every day, but now I try to help others succeed, like my son, the young carpenters, and our project engineers."
Hero
My dad. I never realized how much he did for me and taught me until I became a dad. He was always patient, let me make mistakes, and offered advice when I needed it. He was awesome.
Favorite Part of Construction
The speed, the people, the planning. It's exciting to make a plan and execute it with all the different personalities and daily challenges. Also seeing the client satisfaction at the end of the project.
Dream Vacation
I'm not sure I would call it a dream vacation, but I would like to drive across the U.S. with the family to show them all the cool things: Yellowstone, Mt. Rushmore, Grand Canyon, the biggest ball of string…
Hobby
Racing and family… My son races go-karts, and we travel as a family throughout California and Nevada.
Biggest Lesson Learned
Patience. This took many years and a lot of hard lessons, but I finally got it.
First Car
A '56 Chevy my Grandpa gave me when I was 16.
Favorite Tradition
Christmas tree hunting. Mom and I used to go to the Santa Cruz mountains and cut our tree. She would have me put a hat or coat or something on a tree when she found one she liked—sometimes there would be eight or nine trees with clothes on them. We would then go back and revisit them to choose.
Contact
Years Experience
Joined SC Builders
Field Leadership