Following several previous successful partnerships, enterprise collaboration software giant Slack tapped SC Builders for GC services for their ambitious headquarters remodel in San Francisco. Each of 500 Howard's 10 floors were designed based on a region of the Pacific Crest Trail, starting with deserts and progressing to glaciers.
With high end finishes and design build millwork, such as artistic plaster and painting, this project was completed in three phases.
Phase one completely renovated floors two, five, six, seven, and ten: 135,000 square feet total. Features of this phase included an all-hands area, barista bar, library, living plant and moss walls, and a mezzanine. Unique finishes included real hardwood flooring, custom millwork, NewMat fabric and perforated metal ceilings, custom plaster art on the walls, and concrete dioramas and fascias.
(More below.)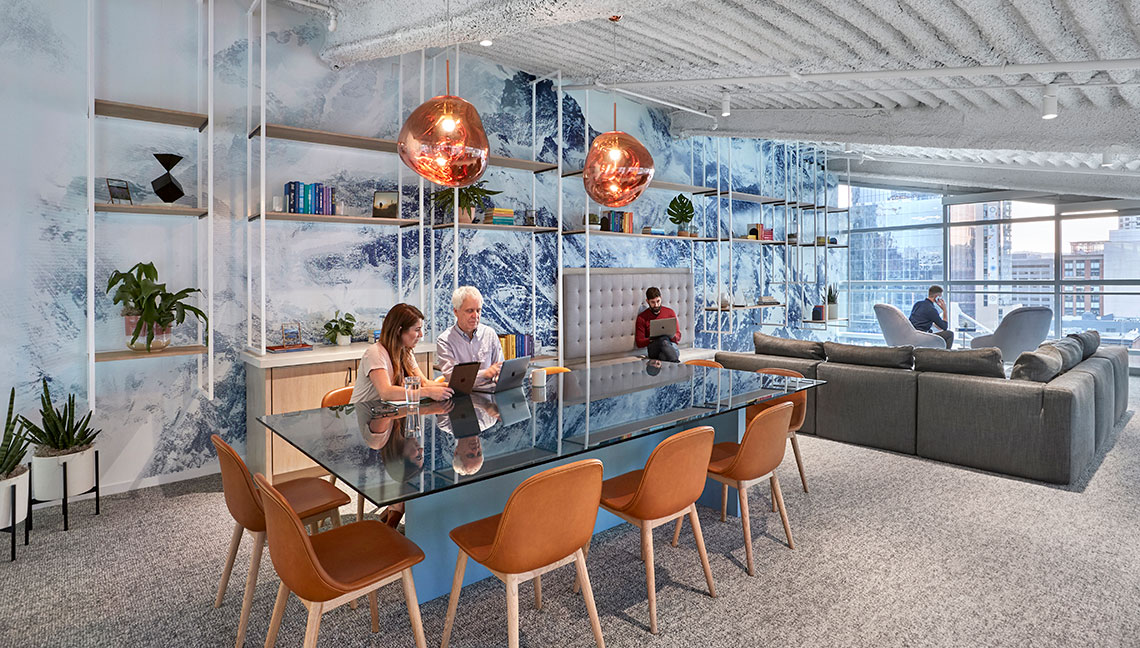 2020 IIDA NorCal, Honors Awards: Work, Large
2020 WACA, Construction Excellence: Commercial Interior
2019 Inc. Magazine, Top 10 Most Beautiful Offices
2019 Interior Design Magazine, Best of Year: Large Tech Office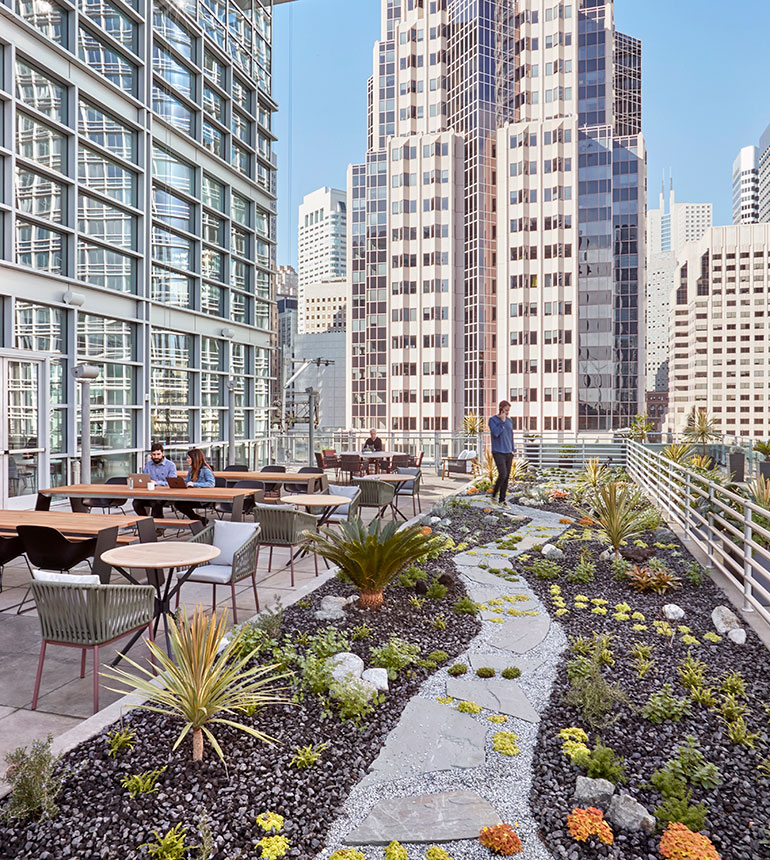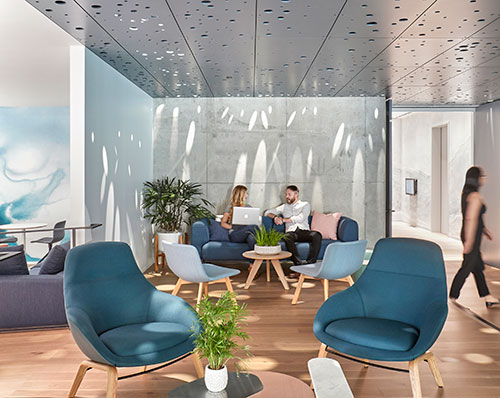 SC Builders has some of the most talented staff at every level. They understand the importance of working as a team rather than just trying to get the project finished. Their attention to detail and communication is among the best I've experienced. They're a pleasure to work with."
–Dan Kretchmer
Studio O+A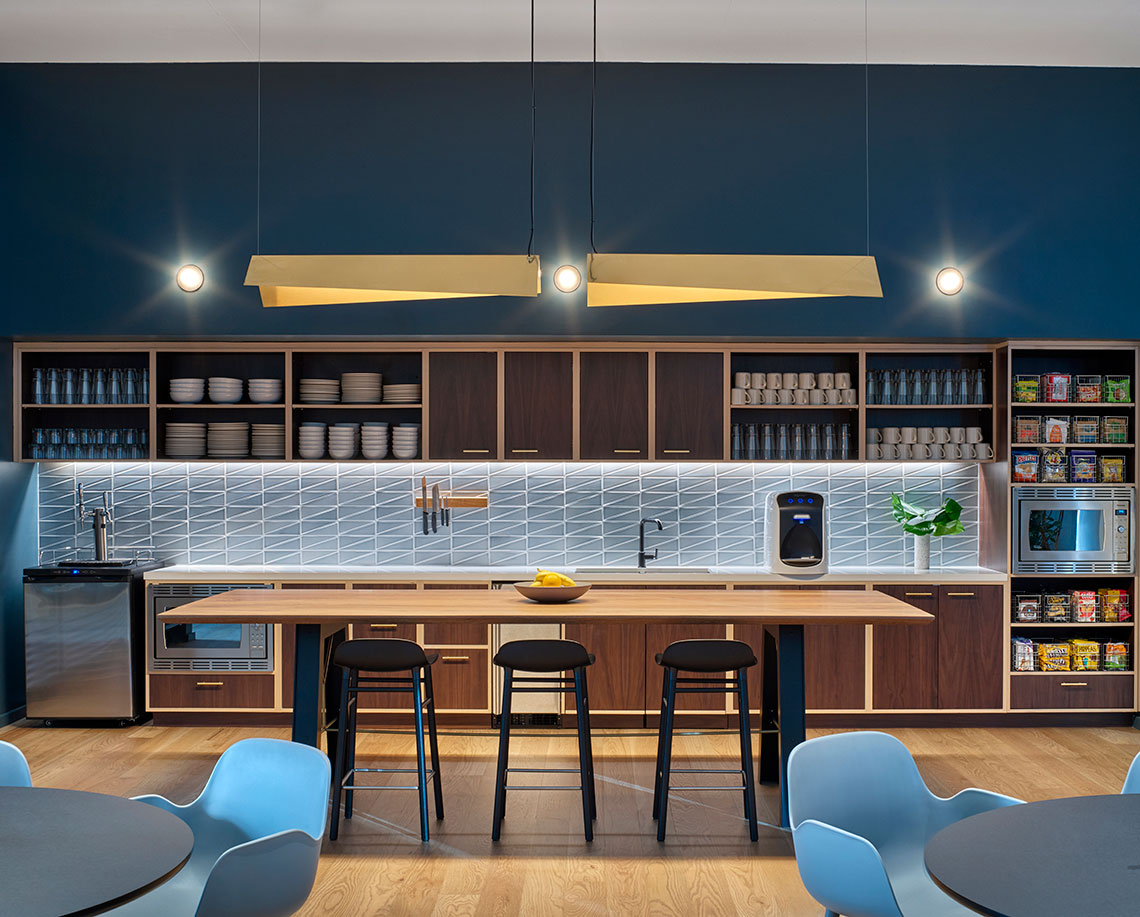 Phase 2 renovated 107,000 square feet covering the first-floor lobby and floors four, eight, and nine. Features include a connecting stair between the ninth and tenth floors and a full service kitchen and dining area.
Floor three—high desert—was completed during Phase 3. This 30,000 square foot space includes work stations, meeting rooms, a training room, and more.