This high-tech giant tapped SC Builders to renovate three existing core and shell buildings in the Moffett Park complex. B1 consists of seven levels of office and lab space for a total of 265,000 square feet. Also totaling 265,000 square feet, B2 has seven levels of office space with a cafe on the first level. At 7,089 square feet, the amenities building and parking garage (B3) contains a fitness center and cafe with dining area. B1 and B2 includes a mix of open office, conference rooms, training rooms, and small kitchens.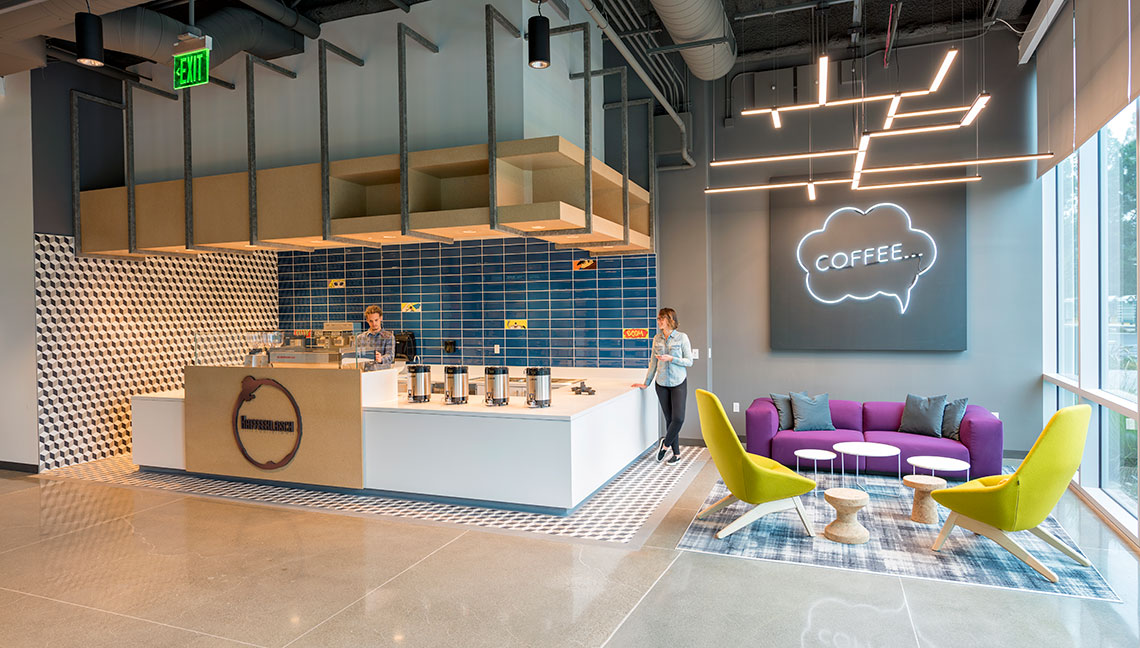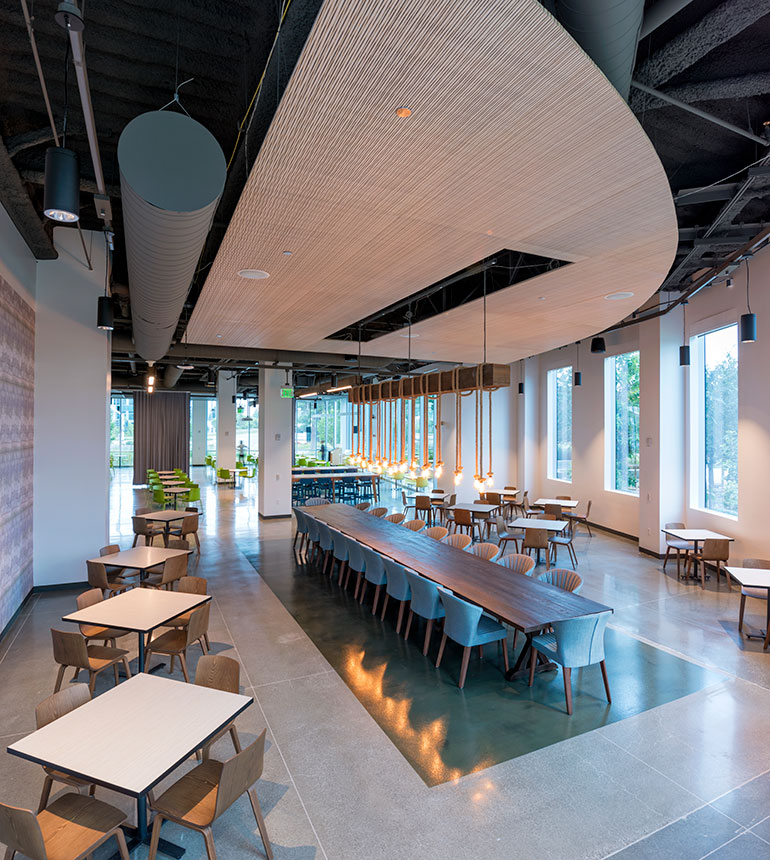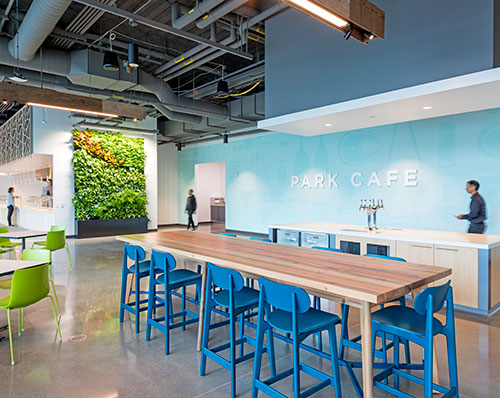 Your team has always provided high quality services and I have truly enjoyed working with each and every team member throughout the last 8 years here at Google."
–Greg Butterfield, Head of Alphabet Labs – R&D Infrastructure at Google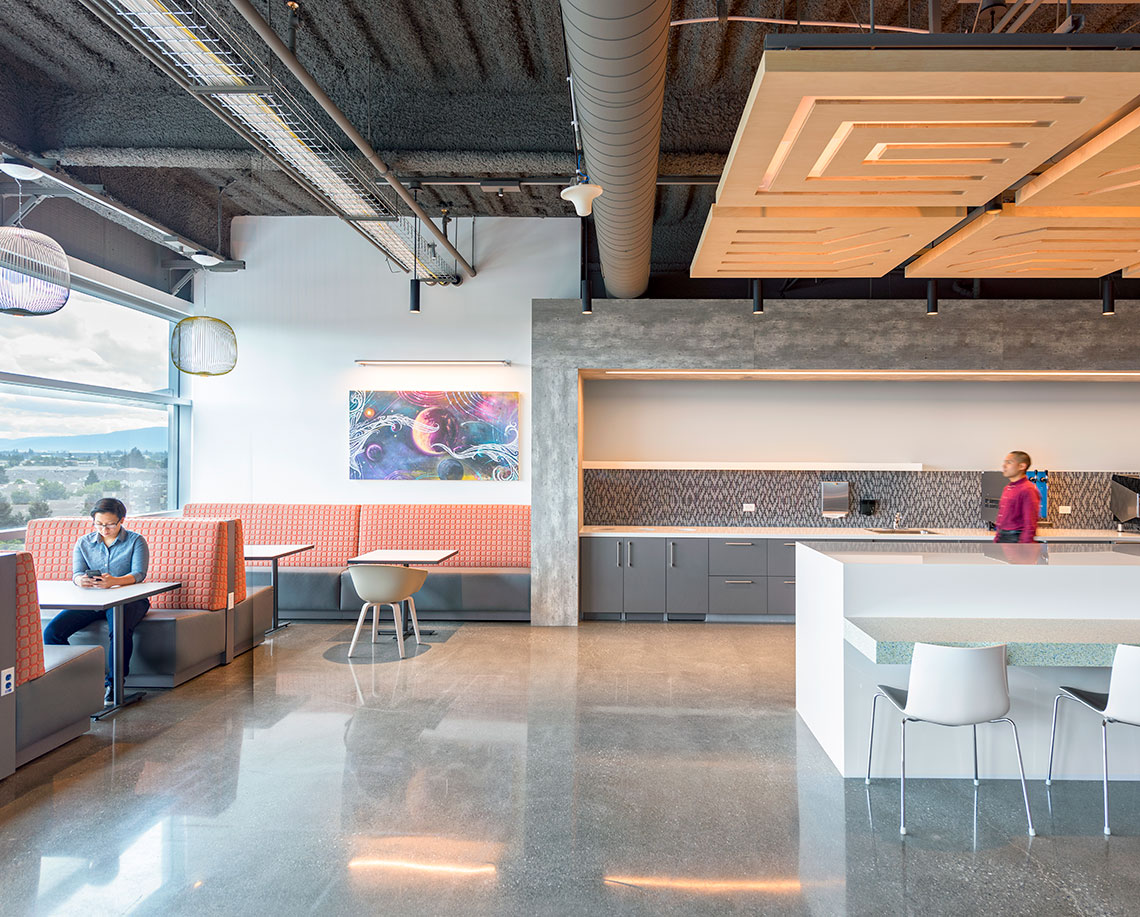 SC Builders was a great partner. They had the agility required to keep in step with us as we navigated an intricate and fast paced project, and the dedication to be thorough and detail oriented when it mattered most."
–Colin O'Malley, IA Interior Architects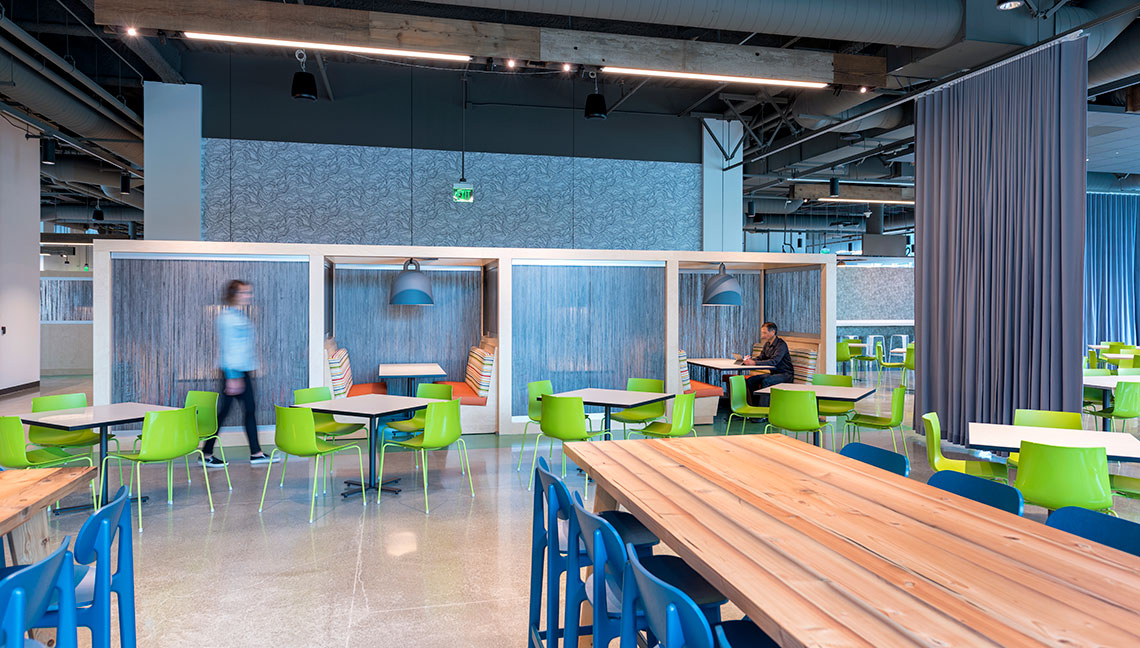 As one of the first LEED Gold Version 4 projects in the area, the campus challenged the team to come up with new and expanded ideas such as solar panel installation, additional controls to track emissions, enhanced water and energy efficiency, and full lifecycle tracking for materials. The project diverted a minimum of 75% of all construction waste from landfill, separated on-site into a minimum of four waste streams, and generated no more than 2.4 pounds of construction waste per square foot—an estimated total of 682 tons.