Gilead has tapped SC Builders for several labs, data center, training center, and office space renovations, in Buildings 355, 323, 303, and 378.
In B355 SC Builders renovated three lab spaces to accommodate two new bridges to tie two buildings together. The lab build-backs—covering 25,000 sq. ft. over floors two, four, and five (Flad Architects) —involved 3 fume hoods per floor along with all new lab casework and equipment for biology and chemistry labs. Labs on floors two and five involved GMP work areas and documentation during the closeout. The project included all new MEPF infrastructure and tie-ins.
Housing Gilead's main training center, the entire B323 building was demolished, including all MEP and fire systems. The 25,100 sq. ft. re-build (Perkins + Will) included all new MEP equipment and infrastructure, new fire sprinkler system, structural upgrades, new water lines connecting to City mains, and new roofing. The photos here are of B323.
(more below)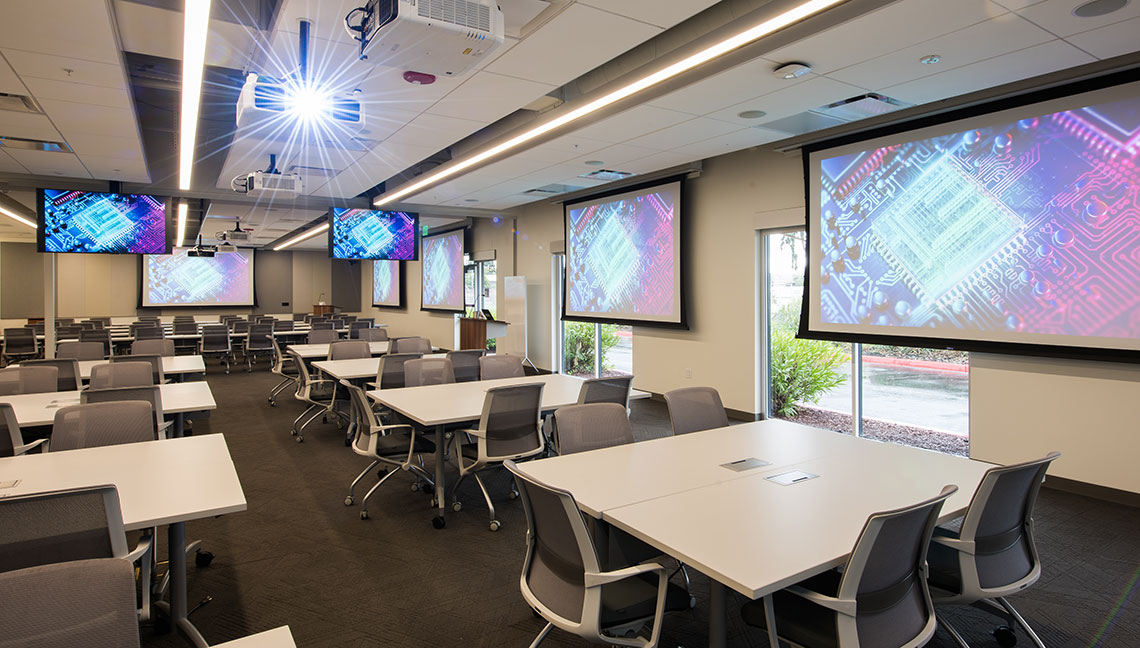 Lab and Campus Renovations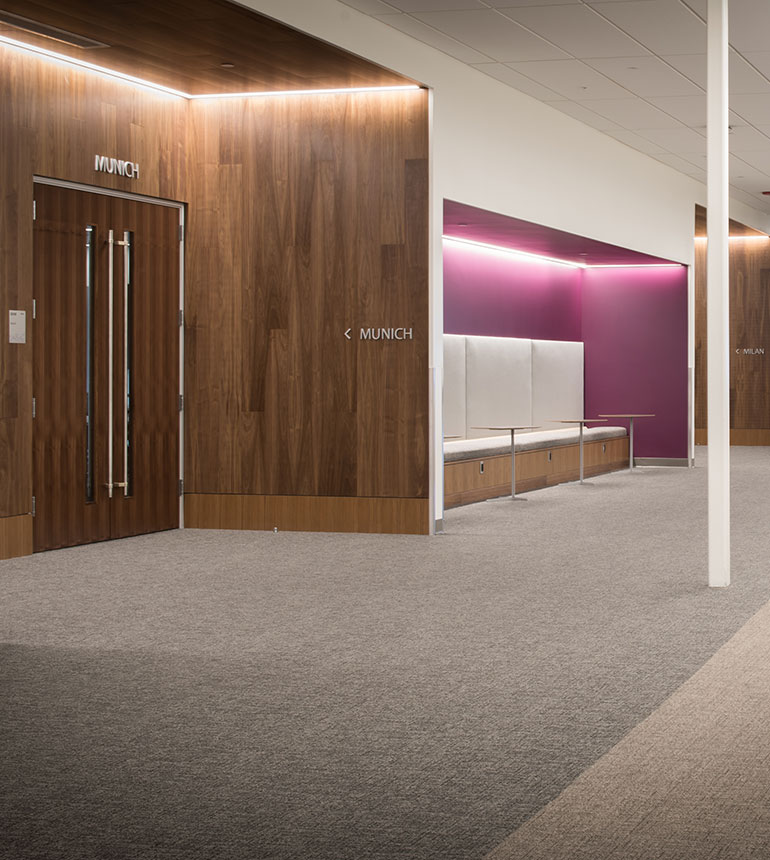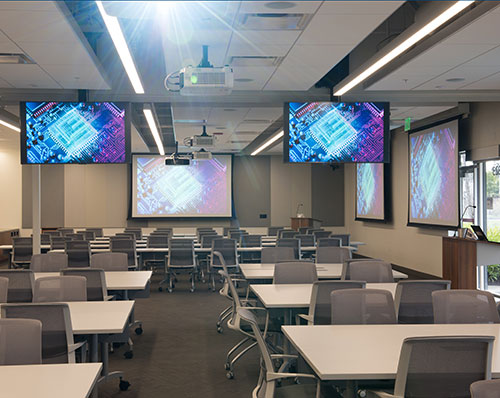 I consider the SC Builders team my "A" Team. Through all Gilead projects, they demonstrated honesty, thorough communication, and a calm demeanor. It has been a pleasure working with SC Builders and I look forward to working with my A team again."
– Audrey Villaro, CBRE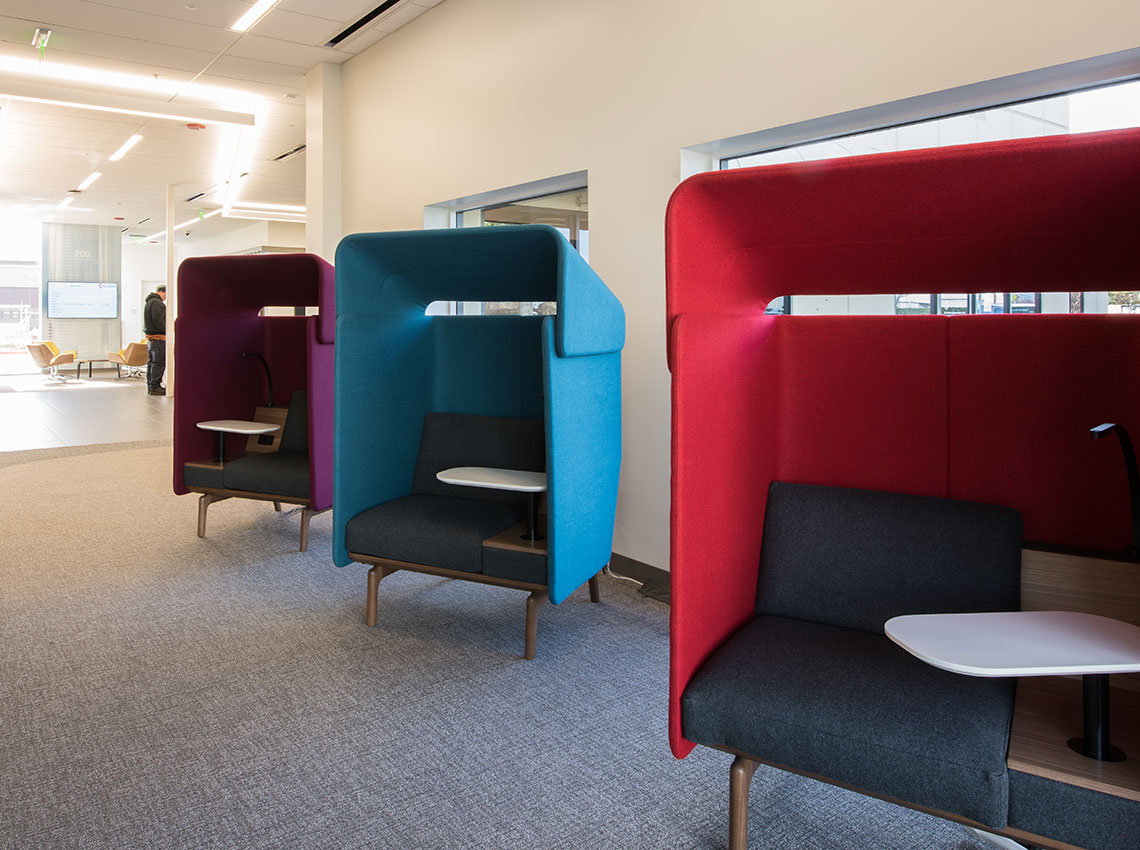 Additional Work
30,000 sq. ft. of data center, training room, and office space tenant improvements were performed for B303 (Fennie + Mehl Architects).
B378 (Gensler) was a 20,000 sq. ft., two-story tenant improvement. Work included demolition of the entire second floor and partial first floor, and construction of open office areas, conference rooms and private offices, all new rooftop units, and exterior landscaping upgrades.
(The photos here are of B323.)