---
SC Builders' priority is the health and safety of all.
We continue to monitor conditions surrounding COVID-19. We are working to minimize the effect the pandemic has on our projects while reinforcing our COVID-19 protocols to protect coworkers, clients, trade partners, family, friends, and the communities in which we work.
We remain aware of any changes in local recommendations and requirements in PPE, procedures, and reporting. All SC Builders projects operate in compliance with their county's current safety protocols.
For site-specific questions, please contact the project's Project Manager or email us.
---
See more on our social media channels (Instagram, Facebook, LinkedIn) and in our website News Section here.
Successfully Executing COVID-19 Compliance at All Active Sites
Great safety performance is never luck. It takes teamwork, discipline, focus, and coordination. Thank you to all of our teams for continuing to adapt.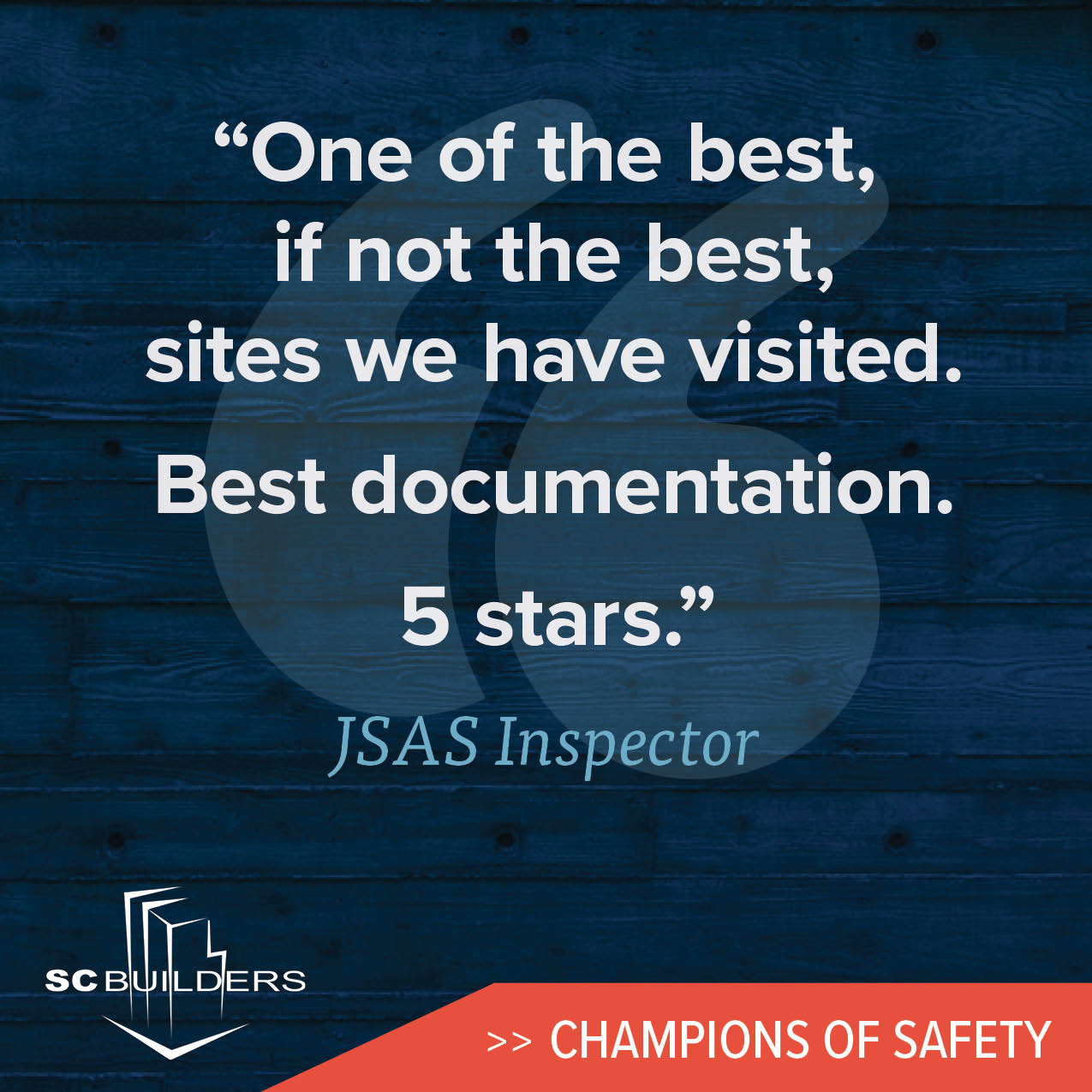 Adapting Post-COVID at Lawrence Station